Specification
Interface Type: USB 2.0
Dimension and Weight
Product weight: 0.0950 kg
Package weight: 0.2200 kg
Product size (L x W x H): 8.00 x 8.00 x 3.00 cm / 3.15 x 3.15 x 1.18 inches
Package size (L x W x H): 10.00 x 10.00 x 5.00 cm / 3.94 x 3.94 x 1.97 inches
Package Contents
Package Contents: 1 x Power Adapter, 1 x 150cm USB Cable
Xiaomi Mi 45W USB Type-C Power Adapter
Xiaomi Mi 45W USB Type-C Power Adapter is a cutting-edge power adapter that can be used with laptops, smartphones, and tablets. It is all you need to keep your device fully charged anytime and be always ready for action!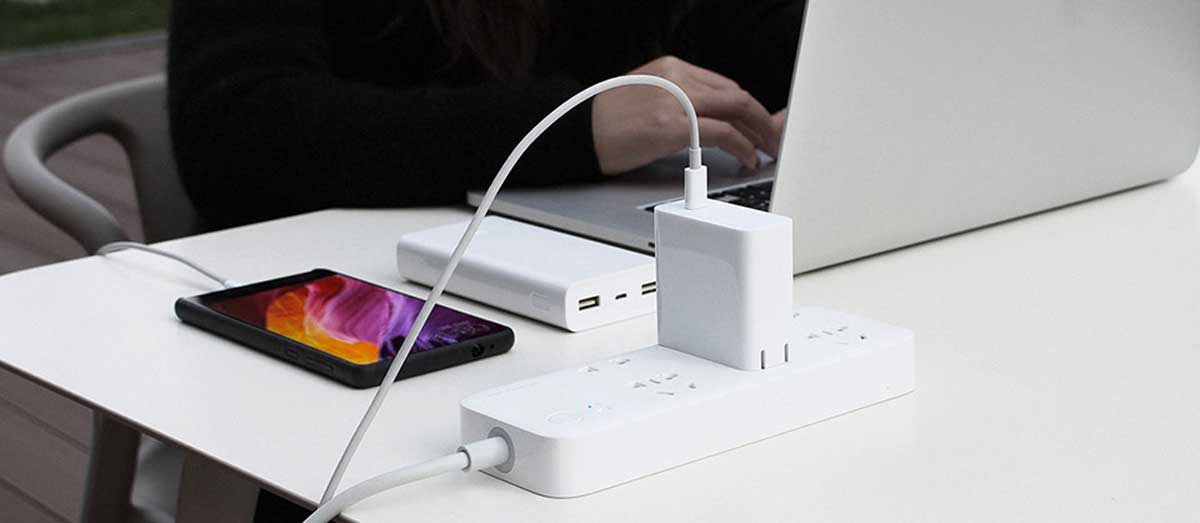 Compatible with PD 2.0 & QC 3.0
Mi USB Type-C 45W Power Adapter is compatible with many charging protocols, including PD2.0, and supports devices with QC3.0 fast charging technology. The adapter is capable of delivering a great current flow, so you will need less time to chrage your devices. A 13.3-inch Mi Notebook Air can be fully charged from zero in 1 hour and 57 minutes, a new MacBook model will recover from dead in 1 hour and 58 minutes, and for a Mi Mix it needs just 2 hours and 5 minutes.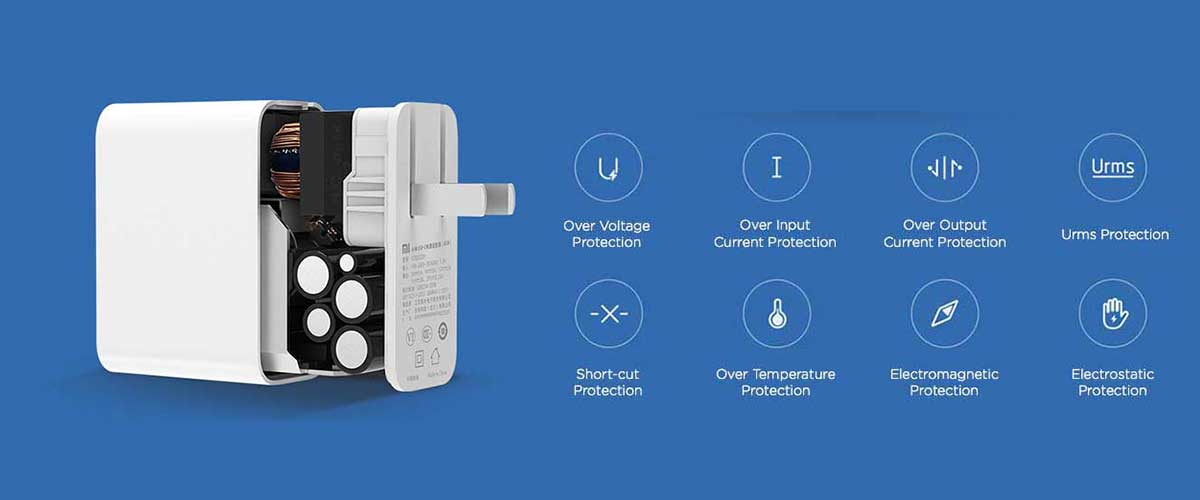 What is more important is that this power adapter has eight levels of protection, including protection from overheating, short circuit, overvoltage, electromagnetic and antistatic protection. It will ensure the maximum safety of your devices.